ANTIQUES AT THE GLENCROFT
PAINTINGS AND ART
*
PAINTINGS, DRAWINGS, AND SCULPTURE CIRCA 1860-1960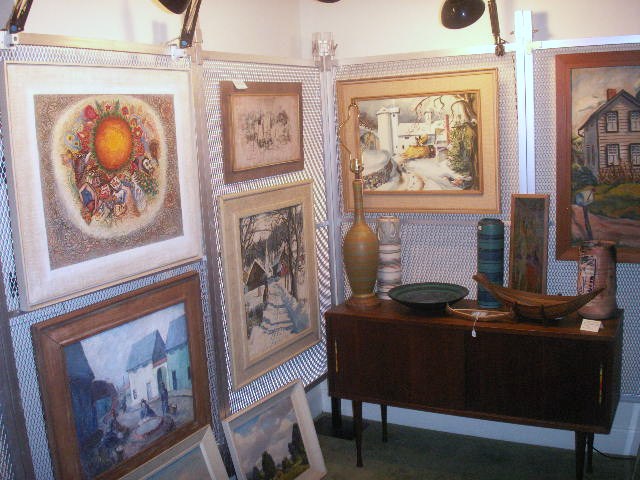 *
We specialize in paintings by Buffalo and Western NY artists. We also have a selection of works by other American and European artists.
*
Following are a few of the Buffalo and Western NY artists, c. 1860-1960, whose works we buy and sell: Carl Ahrens, Martha Burchfield, Annie Crawford, Eleanor Douglas, Alex Fournier, Mildred Green, Carl Illig, Burr Nicholls, Volney Richardson, Claire Shuttleworth. We especially like scenes of Buffalo and Western New York by any of these or other artists.
*
Our inventory is constantly changing. Let us know what you are searching for, and we will be pleased to keep you on our want list.
*
We always have a selection to choose from?and we are always interested in purchasing new pieces for our collection. Please contact us if you have something that may be of interest to us.
*
"Summer Landscape" by Albert Insley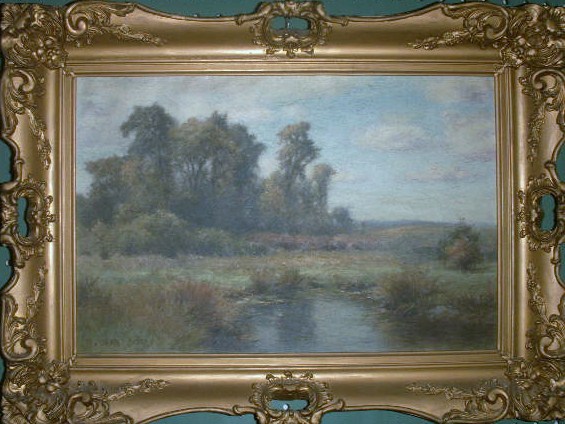 *
Amy Jones "Winter Feed" 1945
Mt Kisco, New York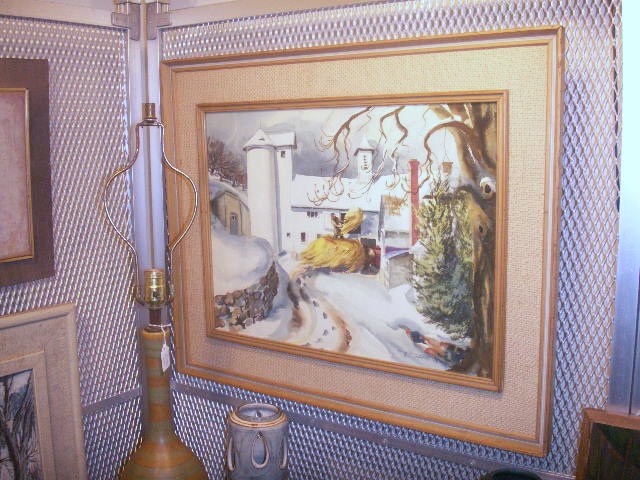 *
Frank Stockwell
"Marilla NY Farm Scene" "Vermont Covered Bridge"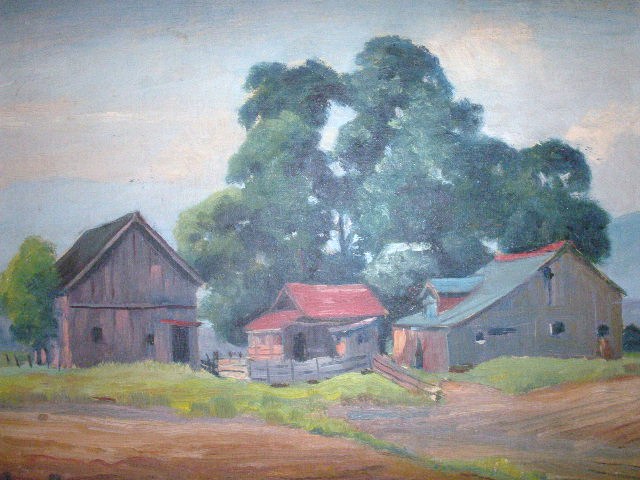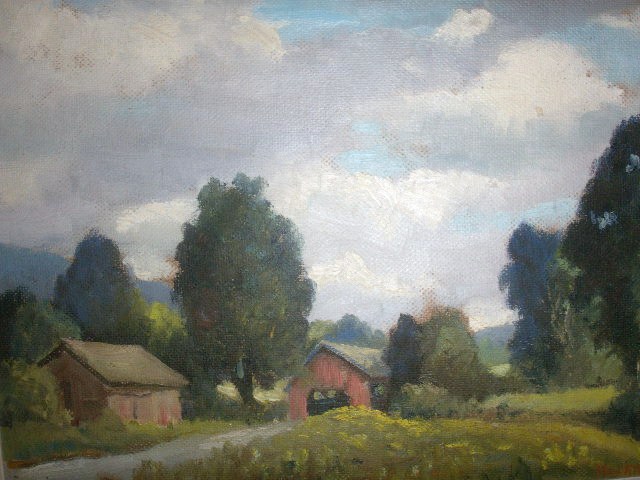 *
"Williamsville Water Mills" by Ethel M. C. Davis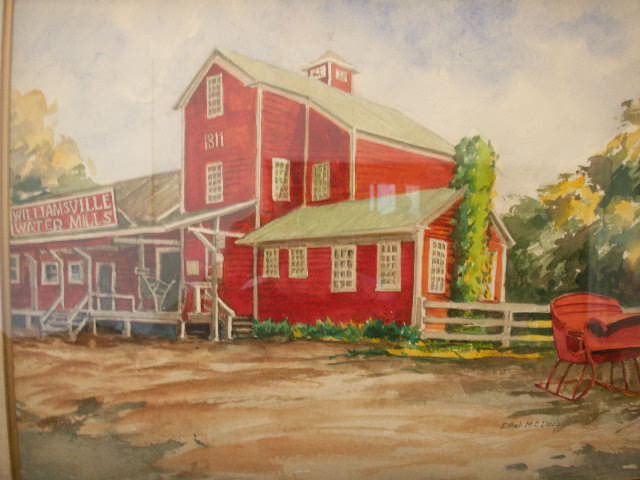 *
"The Red Barn" by Carl W. Illig
Christmas 1958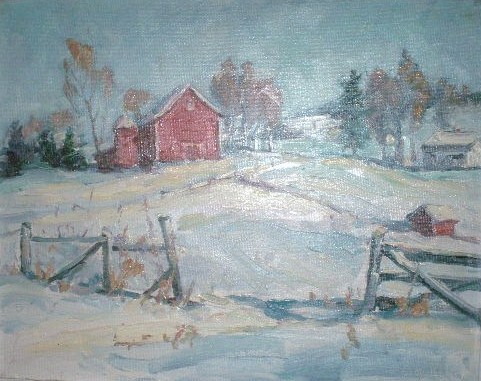 *
"Polish Holiday Celebration"
by Casimir Szarkiewicz 1906-1972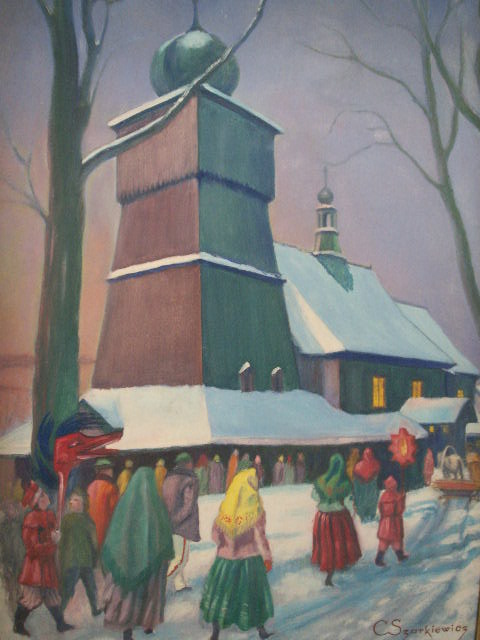 This church is modeled after the historic 15th century Church of St. Michael the Archangel in Debno, Poland
*
"Pink Abstract" by Shu Tanaka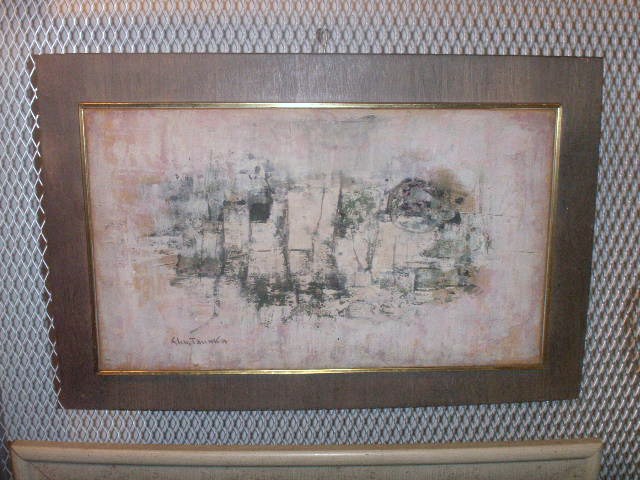 *
CALL OR EMAIL FOR PRICES AND DETAILS
MANY MORE PIECES AVAILABLE
*